Welcome!
Lightcolorshadow is all about fine and creative photos and videos. In addition we offer you information for technical stuff about cameras and software for photo and video production.
Who is Lightcolorshadow?
That is me Sven Wloch, a Berlin-based photo- and videographer. Usually I'm photographing landscapes, cities and nature, but I'm always curious about other fields of photography like macro shots or portraits. You can take a look on my work in the gallery section of this site.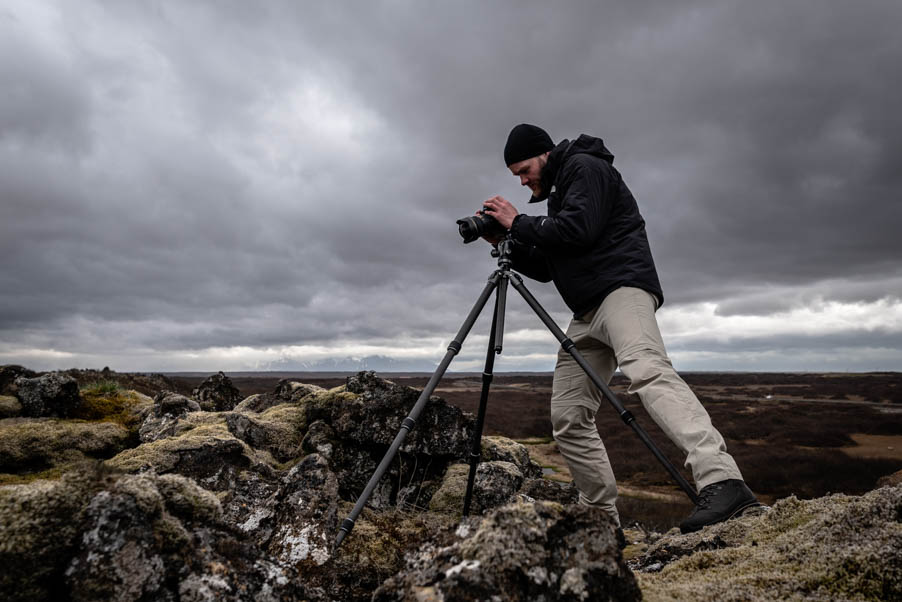 Me during my Iceland trip.
I'm also filming and producing videos and of course I try to capture my own visions and ideas and bring them into a motion picture.
In the knowledge area you will find tutorials and tips for photographing, filming and production. If you interested in one of the photographs or other works, for example print or licensing please feel free to contact me. Also you can support me via social media. Please proceed to Instagram, Facebook, YouTube and Twitter on the bottom of the site.
Special thanks to my friend Harry, who built the whole site and makes all this things possible. Please support him via his YouTube channel: TutorialGarage and visit his website TutorialGarage.com.