26.12.2018

The 35 mm 1.4 from Nikon is a classical standard prime lens. The 35 mm focal length is the transition from wide angle to a normal focal length and this is why I purchased this glass. My 24-70 offers this focal length and over the time I found the 35 mm very interesting, so it delivers a nice mix between normal and wide. Many will say it's still wide but, if you compare it to 28 mm or 24 mm the subject is more natural and the distortion is not this much like on a shorter focal length.
The 1.4 invites you of course to take shots in low light situations, for portrait photography with a natural isolation of the subject from the background and even in astrophotography it can be used.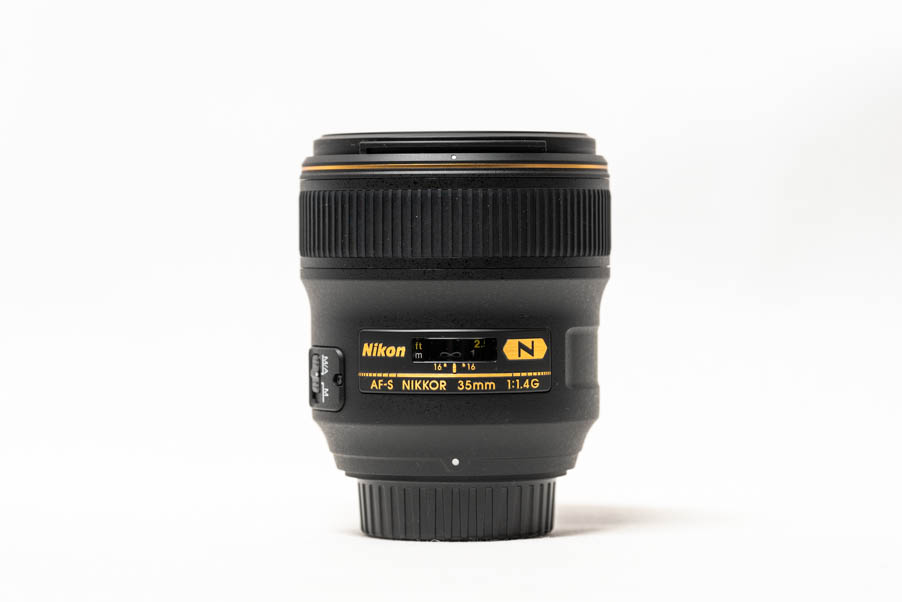 Nikkor 35 mm f/1.4G.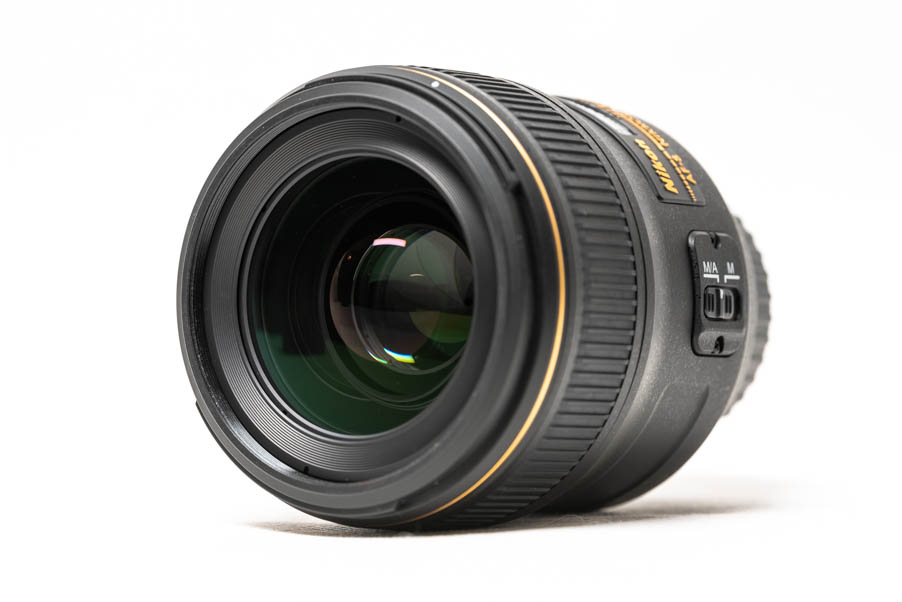 The glas from the front.
What you get
The 1.4 35 mm is a full frame lens, so in Nikon's language it is called a FX-format lens and it was first available November 2010.
Full frame lens, of course also usable on a DX camera
Nano Crystal Coating
aspherical glass elements
open aperture at 1.4
smallest aperture: 16
close focus distance is at 30 cm
Rear Focus to prevent vibrations through the construction
67 mm filter thread
600 grams weight
Dimensions: 83 mm in the diameter and 89.5 mm in the length
comes with lens pouch and lens hood (plastic)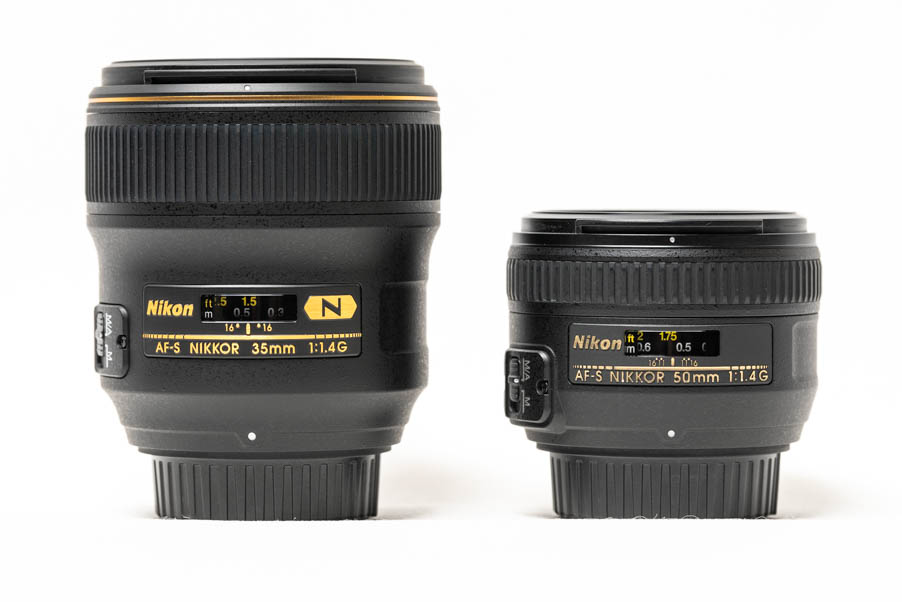 Compared to the 50 mm 1.4 G.
The whole barrel is made of plastic. A lot will be disappointed now. I don't want to protect Nikon for this decision, metal feels always more "high-grade" or however you call it, but plastic is just lighter. For 1700 Euros you could expect a lens made of metal, but I'm happy with it, I take always care of my equipment and don't throw it through the country and I would doubt that a metal body can withstand more, because it's about the glass that protects it and I'm sure plastic offers the same protection. And by the way, the "new" 24-70 mm, which is at 2100 Euros, is also made of plastic, so stay relaxed.
What I'm disappointed about is the lens pouch, with the big zoom lenses one get a nice padded bag, where the lens is well protected. You get only a cloth sack. I expected a bit more. But to be honest when I'm using this lens I will carry it in my camera bag, where it is protected, so this downer is bearable.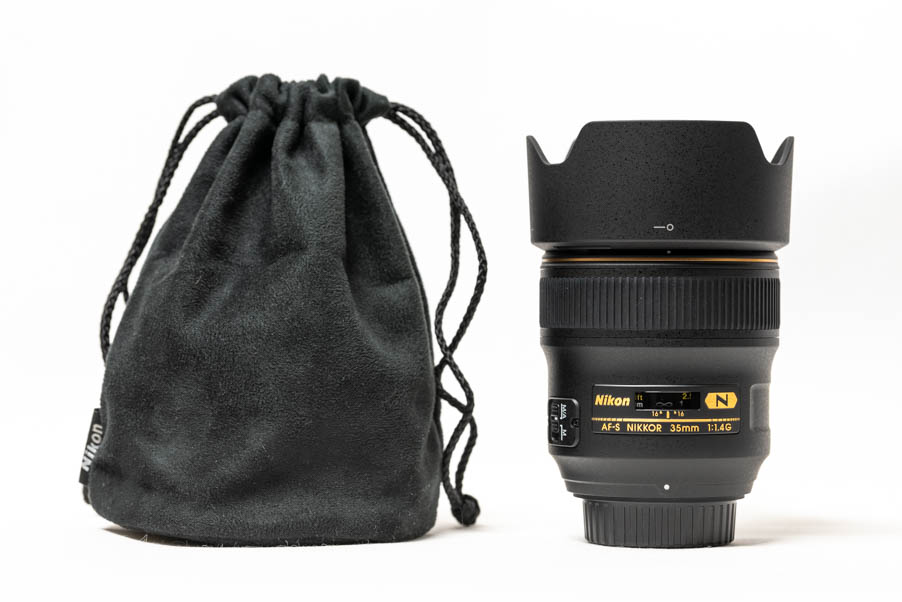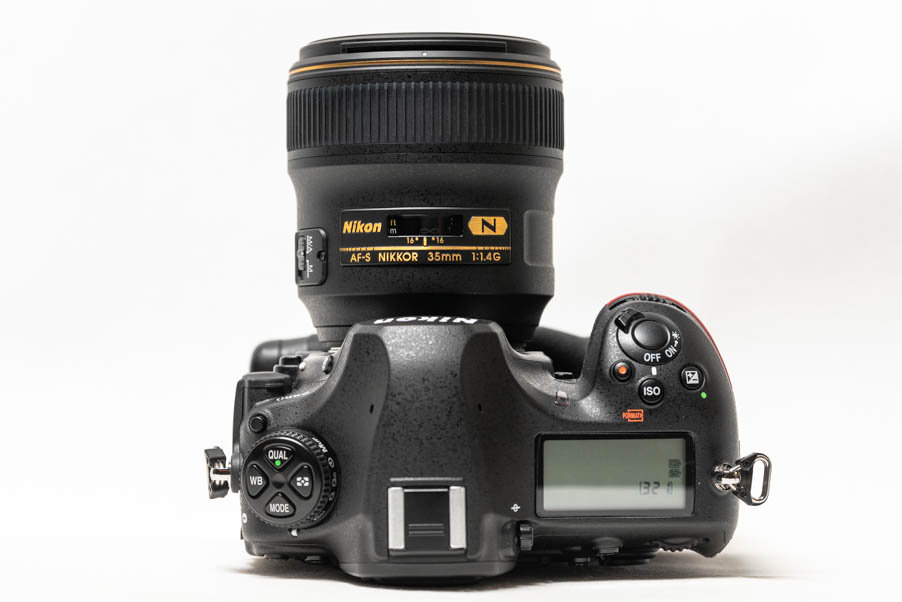 Auto Focus
In comparison to the 50 mm 1.4G is the 35 1.4 a race car and in addition very reliable. When it comes to the 24-70 at the same focal length the 35 1.4 is not this fast like the zoom lens. But I expected no wonders here. All in all I'm pleased with the auto focus. The silent wave motor is almost inaudible and the minimum focus distance of 30 cm is also really helpful for close ups and portraits.For a prime lens it is very fast and what it is more impressive is the work in low light. The lens needs not very much light to find the focus. The camera has also it part in it, but I was very impressed how reliable, not always but with a few tries, I could focus on the face of the model.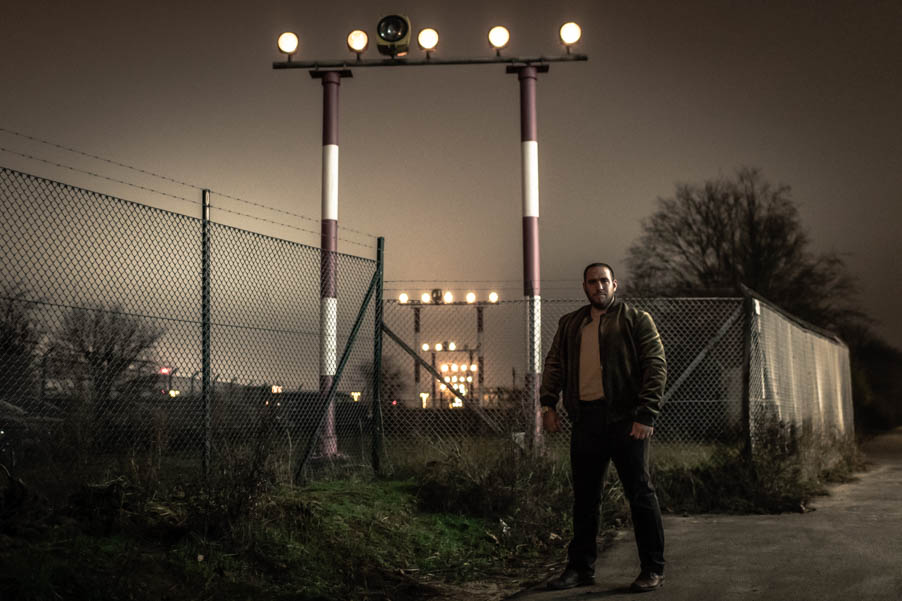 No additional light source for this picture. The whole scenery was actual darker. 1/40 sec, ISO 5000, f/2
Image Quality
Sharpness with a wonderful color rendition is that what engineers of Nikon deliver here. The colors are out of the cam just wonderful even with the flat profile. Without any surprise this lens reaches it's balanced sharpness at f/8. At aperture 4 you reach the highest sharpness of the lens but only in the center. I'm referring to MTF charts which can be found on relevant websites which test to the smallest accuracy. Nevertheless for the composition with f/2.8 you get the best release and forget results. At this aperture the image offers the best compromise between blurriness and sharpness, if you work at closer distances.
At f/1.4 the depth of field is really tiny but still usable if you work in close distance and the lens creates a beautiful bokeh. Usable because compared to the 50 mm 1.4G there is no really sharp part at f/1.4.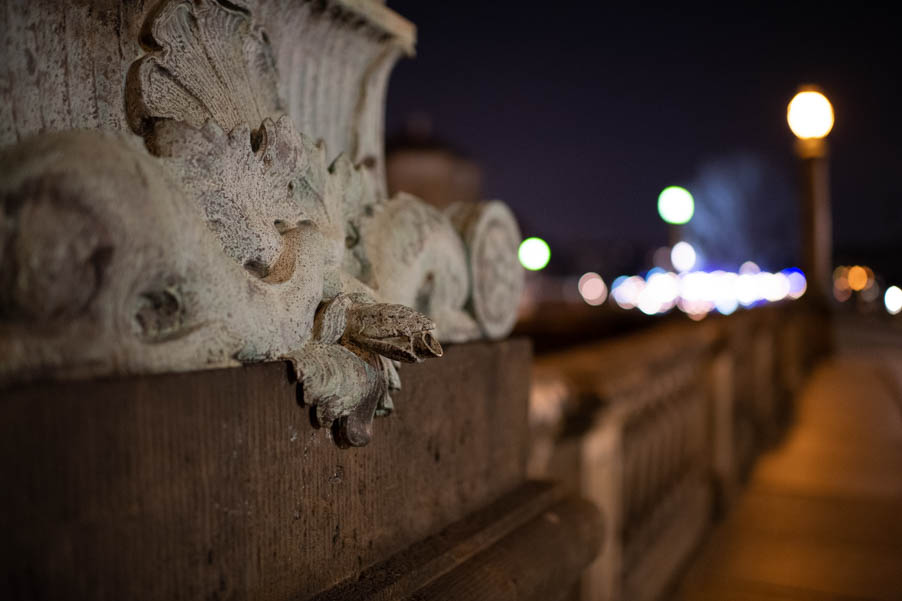 1/40 sec, ISO 4000, f/1.6 - no edit.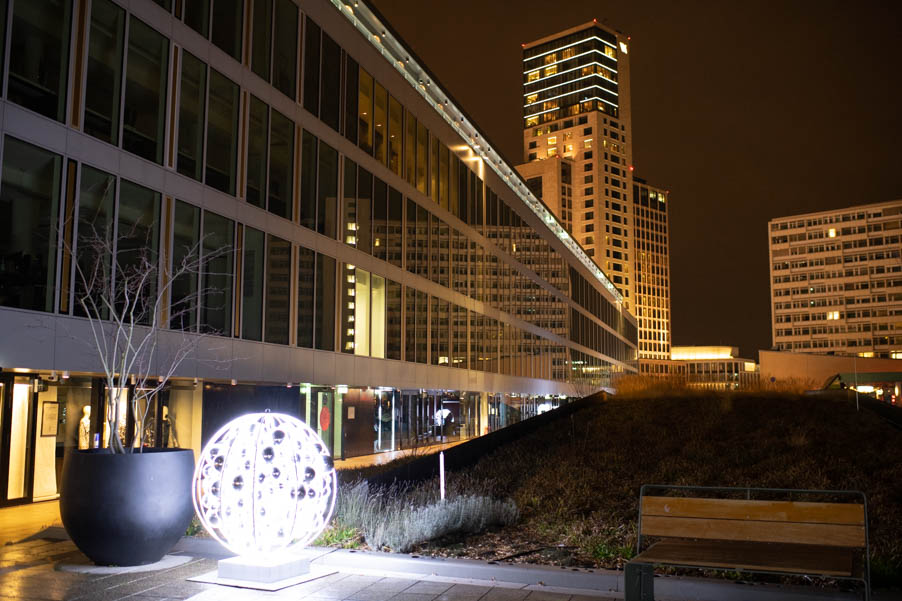 1/50 sec, ISO 2500, f/2.5 - no edit.
The Bokeh
The unfocused parts of the image are pleasant and if you have light sources in it you get nice blurred circles. But what should not be forgotten that this is a wide angle lens or something in between, if you want to receive a nice blurred bokeh you need to get really close to your motif.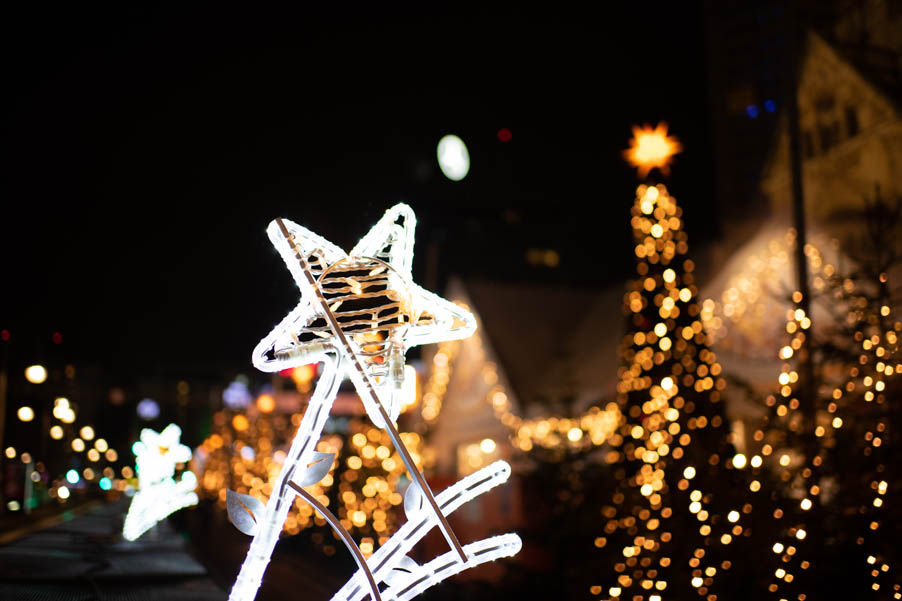 1/100 sec, ISO 400, f/1.4 - no edit.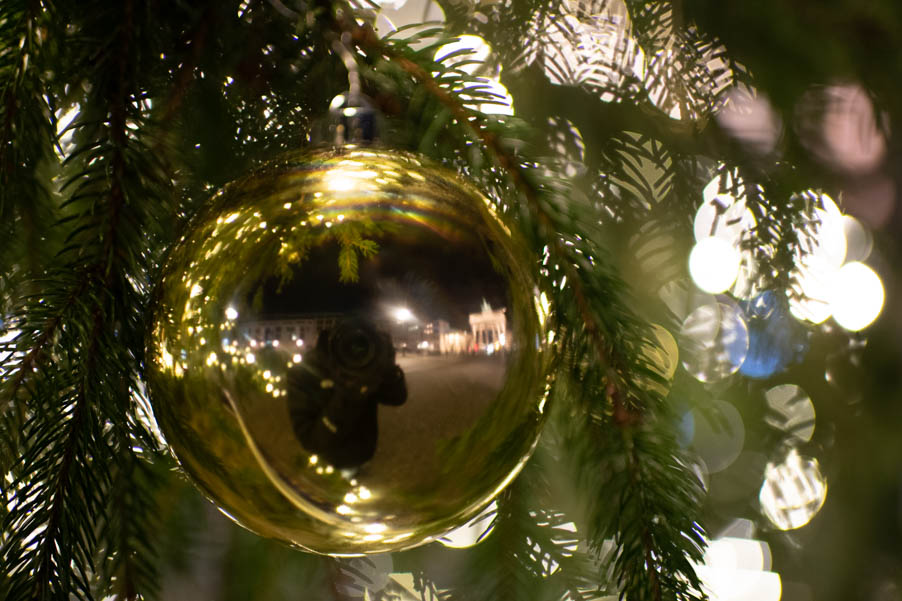 1/50 sec, ISO 1600, f/1.6 - no edit.
Vignetting and Chromatic Aberration
You already see it in the live view, at f/1.4 the vignette is very visible. The more you stop down the more it disappears of course. At f/4 it is almost no more visible. The chromatic aberrations are also there especially there are more visible at a high contrast, branches of trees in direct sunlight for example, but I have seen much worse CA handling then on this lens.
Is that relevant nowadays? You make one click in Lightroom and you get rid of the vignette and the CAs. On the other hand the Vignette can be used as a creative tool. No rating here.

From left to the right: f/1.4, f/1.8, f/2.8, f/4, f/8 (Do not be irritated by the irregular surface, it's a cloth.)
Filming
We already tested this lens for filming in low light. And we are also very pleased with the result. In combination with the D850 and a Ronin we got some wonderful moody scene, which also depended on the grey weather. We filmed with a maximum aperture of 2.8 and could set the ISO lower then with 24-70 for example. Of course there is no VR on this lens but that is no surprise on a prime lens. Thanks to the bigger focus ring, what is standard on the premium lenses, it was always fast and easy to find the focus with the help of focus peaking.
Conclusion
I'm happy with this lens. Prime lenses have of course the big advantage that catching more light then the zoom lenses. And you recognize that especially on this quality level. The sharpness and the colors of this glass are just wonderful and there is nothing to complain about. Most of all the color rendering is what I particularly like about this lens.
The focal length of 35 mm is not too wide and not too close and that is what is fascinating. Of course you have to move around with the fixed focal length, but I'm doing this with a zoom lens too. A zoom lens is not just about comfort it's about costs and weight. The choice of focal length should not be based on which is the most comfortable, but which really fits the subject. It has so much influence on the picture, the ankle, the depth and so on. As a landscape photographer the 35 mm is exactly my taste.
All sample photos were taken with the Nikon D850.
And last but not least some serious shots with 35 mm f/1.4G:
10 sec, ISO 64, f/9 - edited in Lightroom.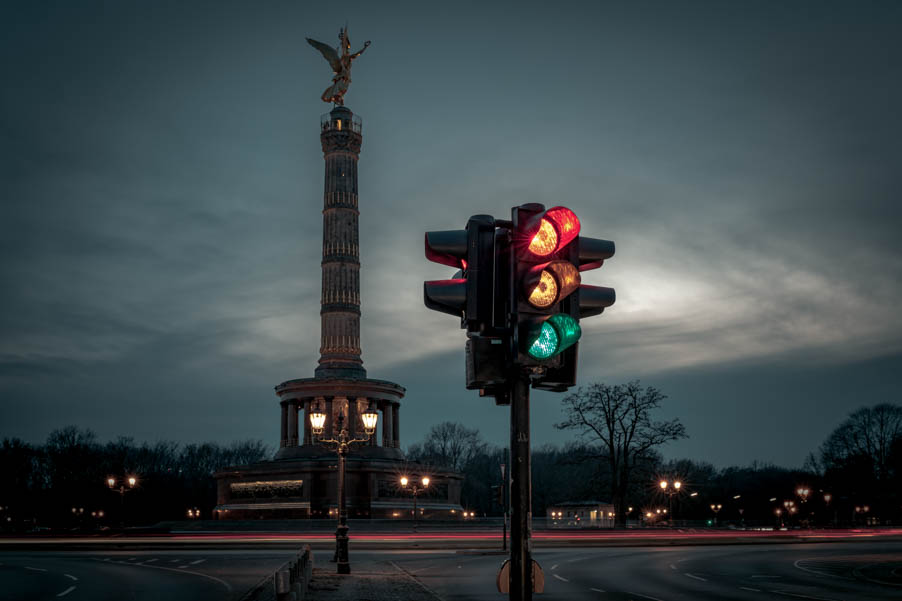 5 sec, ISO 64, f/9 - edited in Lighroom and blended in Photoshop.