29.12.2017

I'm using this camera now for one month and I'm really happy with it. The bad news is: the disposability. Announced end of August it is still really hard to get one, even now at the end of December 2017. I hope the customers don't run away due to this circumstance, because it is such a great camera.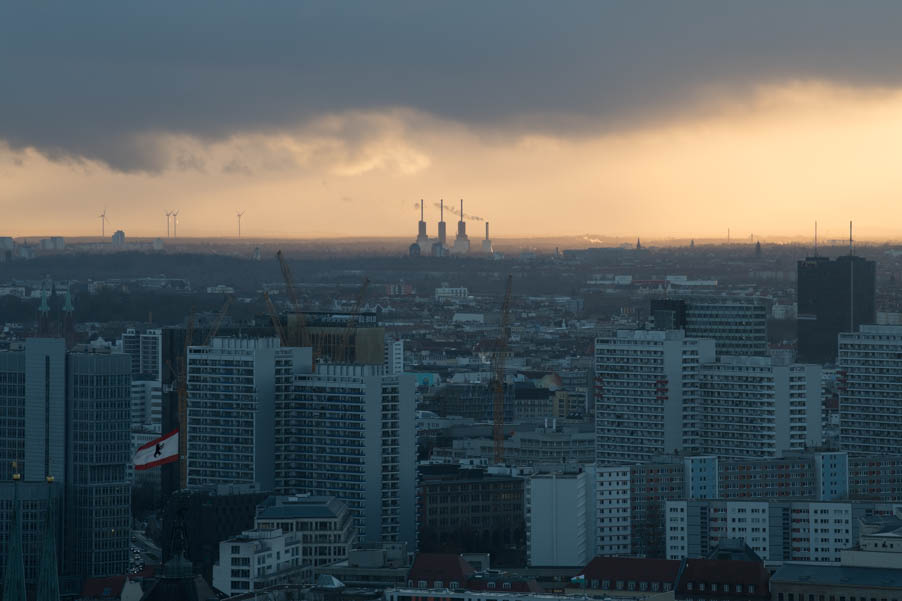 Nikon D850 and 70-200 mm f/2.8 @ 200 mm, ISO 160, 1/125 sec, f/8
The specs
45.7 megapixels back illuminated Sensor (BSI), this kind of design enables a higher light efficiency
8256 x 5504 Resolution
native ISO range: 64 – 25.600
lowest extended ISO: 32
highest extended ISO Range: 51.200 – 102.400
Processor: EXPEED 5
fully weather and dust sealed body
full magnesium alloy body
Shutter speeds: 1/8000th – 30 seconds
shutter durability: 200.000 releases, self-diagnostic shutter
storage formats: 1 XQD-Card and 1 SD-Card slot
viewfinder coverage: 100% with a magnification factor of 0.75
153-point auto focus system, 99 cross-type
7 pictures per second, 9 with the optional battery grip MB-D18
tiltable 3.2 inches touch screen with 2.359.000 Dots
illuminated Buttons
built-in WiFi
focus stacking feature, useful for macro shots
silent shutter in live view
USB 3.0
Weight: 915 g, without battery
Video
4K UHD up to 30 fps
1080p up to 120 fps
Movie Output: .mov or .mp4
clean HDMI output: yes
HDMI output 4:2:2, 8 Bit
integrated time-lapse function up to 8K
Price: 3799,00 EUR, 3299,95 US-Dollar
Nikon put everything what they can offer in this camera. The auto focus system of their flagship the D5 paired with the 45 megapixels allows you to shoot moving subjects with a great amount of detail. What also is nice, is to have all these small "nice to haves" like the illuminated buttons (I really needed that feature) and the touchscreen, for comfortable browsing your pictures.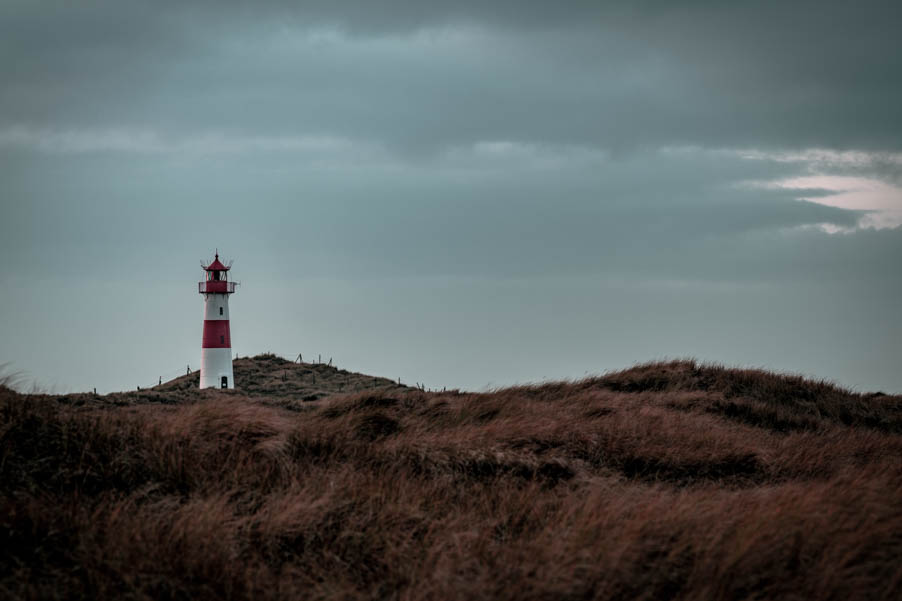 Nikon D850 and 70-200 mm f/2.8 @ 200 mm, ISO 31, 1/6 sec, f/8, edited
The Body
The camera feels very well in the hand. Pressing of the buttons and the feel of the surface feels absolutely high class. The design is orientated to the D500 and D5 so that the hand grip is deep and there is a large area of support for the right thumb. If you mount heavy lenses like the 24-70 2.8E ED VR on the camera you will miss the battery grip. You will notice the unbalance respectively the top-heaviness of the lens. But the grip is always an option or just a thing of money. The D850 offers a joystick at the backside which is easy to access with the thumb and you can control much better the focus point, instead with the navigation cursor. And when you press the joystick in, the standard setting is to save the exposure time and the auto focus.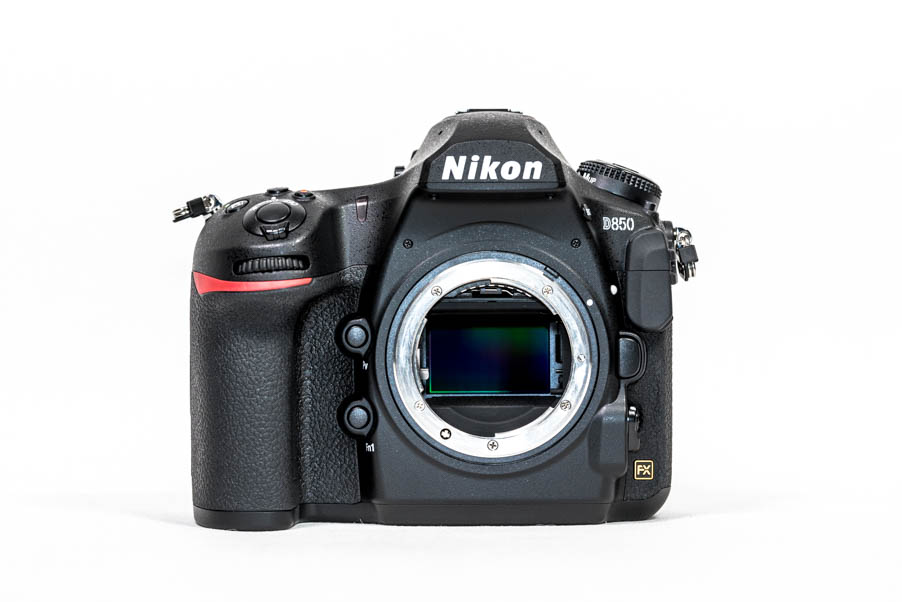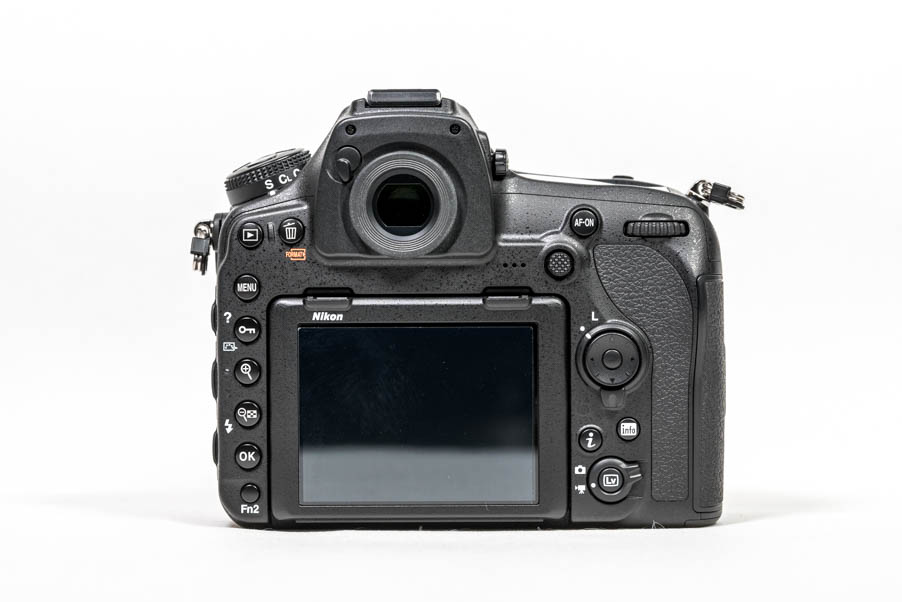 There is also a dedicated auto focus button now, that means a better focus handling than to do it all with the shutter release button. Of course you can activate this option in all other Nikon SLRs but at this model is the back button focus the standard. There is another FN2 button on the backside, but the only useful function is to map it with personalized menu. The position of this button is a bit questionable. What I really like is the integrated cover for the viewfinder. This is just an excellent feature for long exposures or when you just working the whole time via the display of the camera.
On the top of the camera, you have a dedicated ISO button: that is a small downer for me, because of the handling, but more about this in the handling part. And there is a record button close to the shutter release button. This button is only working in the live view with activated filming mode.
So there is no integrated flash. One of the best decisions of Nikon. I used it so extremely rarely and if used it, the result was close to a disappointment. So no problem here and this omission allows the big magnification of the viewfinder and this makes the working more comfortable because of the greater magnification. It is easier to judge about the whole composition. There is also a huge difference of the shutter sound in loudness compared to the D750. The D750 is really loud and the shutter of the D850 is so much quieter. Also a small detail but a nice advantage when you work in silent environments or you want to be silent.
The cover of the viewfinder is fluorite coated, and you will realize that after several hours of use: almost no dirt or spots. Compared to the viewfinder of the D750 is this also an advance.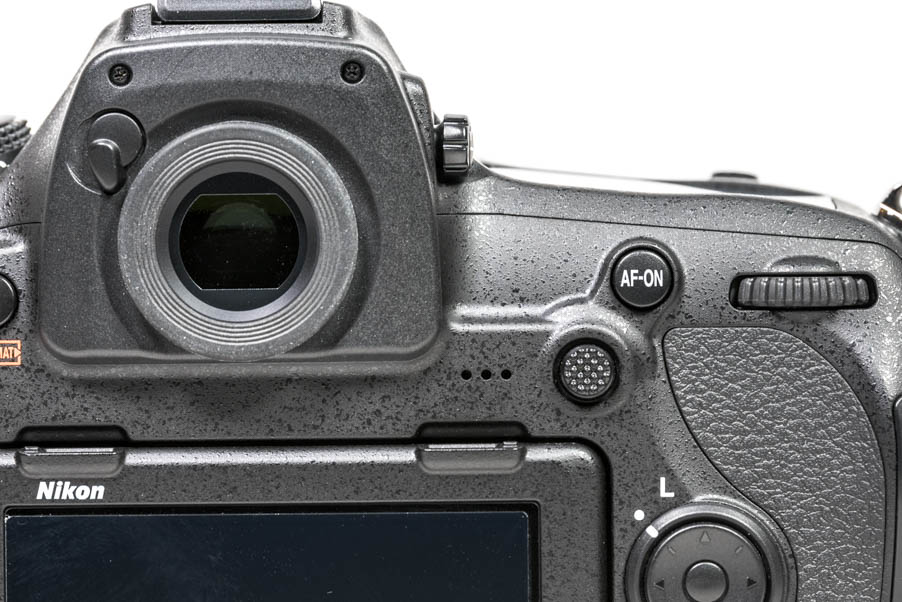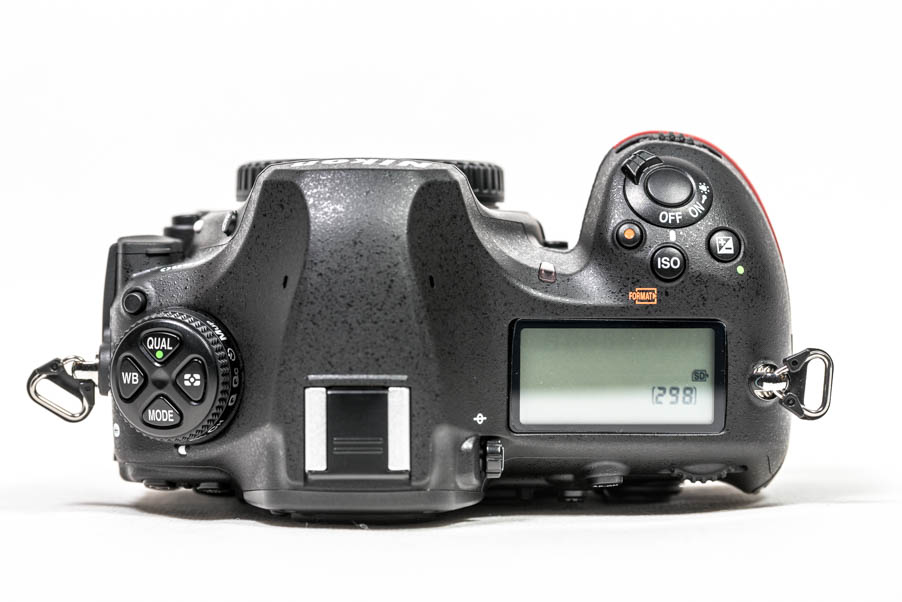 The handling and features
As already mentioned: you have illuminated Buttons. It's a blessing in the darkness. Back button focus is also a standard setting and of course you have the well structured and organized menu of Nikon cameras, where you can individualize your camera to the detail.
Then there is thing with the ISO settings: on my D750 I could set up the ISO number only with the back dial. At the D850 I have to press the ISO button and have then to use the back dial. The problem with this is the positioning of the fore- and middle finger. I usually use my forefinger to press the release button but now I must use it also for the ISO button. If I want to change the ISO while I' m looking through the viewfinder I have to spread my forefinger to the maximum to reach the ISO button. The other option would be that I could free my middle finger for more range but then it feels like that I'm losing a bit of control of the camera because it becomes a little loose in the hand. It's a small downer and just needs more adaption. I think this is used to avoid unintentionally changing the ISO number.
The D850 provides a silent mode in live view. This is also a nice feature, if you take your photos in really quiet places like churches or a museum. There is also focus peaking now, but this works only for lenses without an auto focus, otherwise you have to set the lens in manual mode and it's not working when you want to film in 4K. I'm using a Ninja Flame for filming, so for me this is now loss, but for those who wanted to use this feature. What a bummer.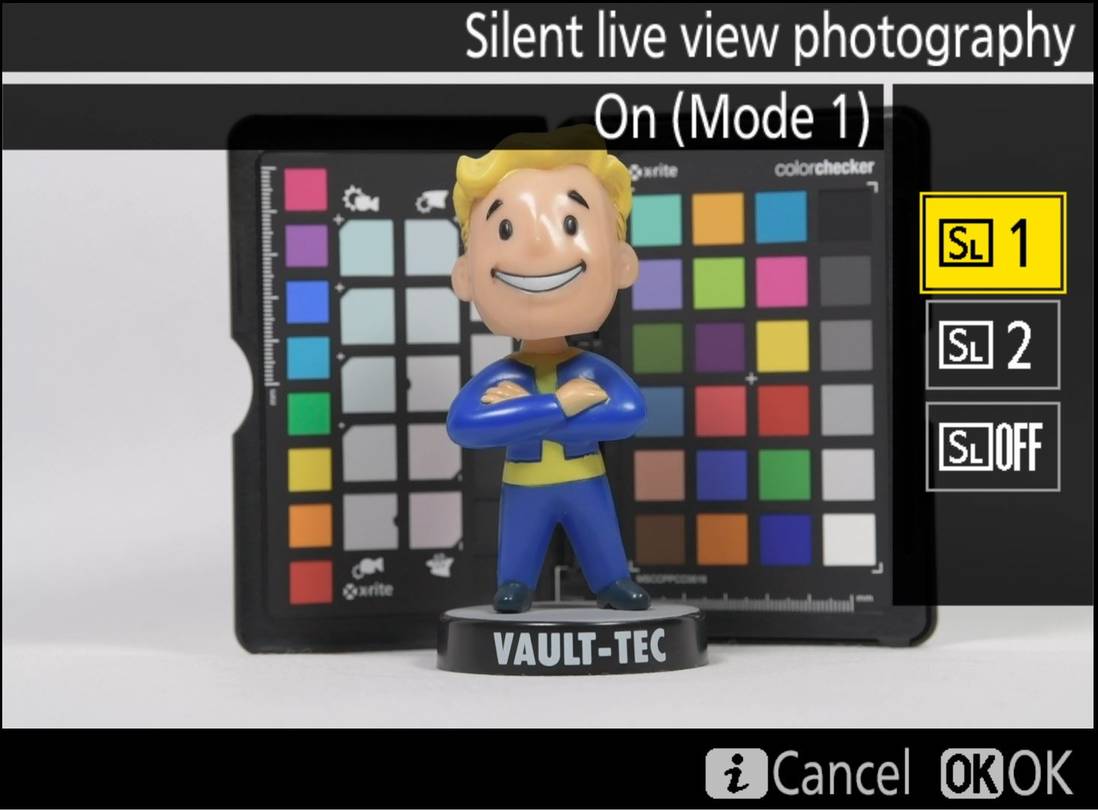 Silent Mode Activation, SL 2 is for DX mode
Due to the touchscreen it is possible to focus and shoot. I prefer just to focus with this method, what is practical, so you don't have to scroll over the whole display to focus your subject. The touchscreen functionality is very well implemented, it is fast and accurate without any lags and for those who don't need it, it can be disabled.
The live view is also offering a split screen view to check different parts of your composition whether their are sharp or not. And there is now an exposure preview in the live view. When you press the OK button it will be activated and shows approximately the final image, further there is a light scale which helps to find the correct exposure time.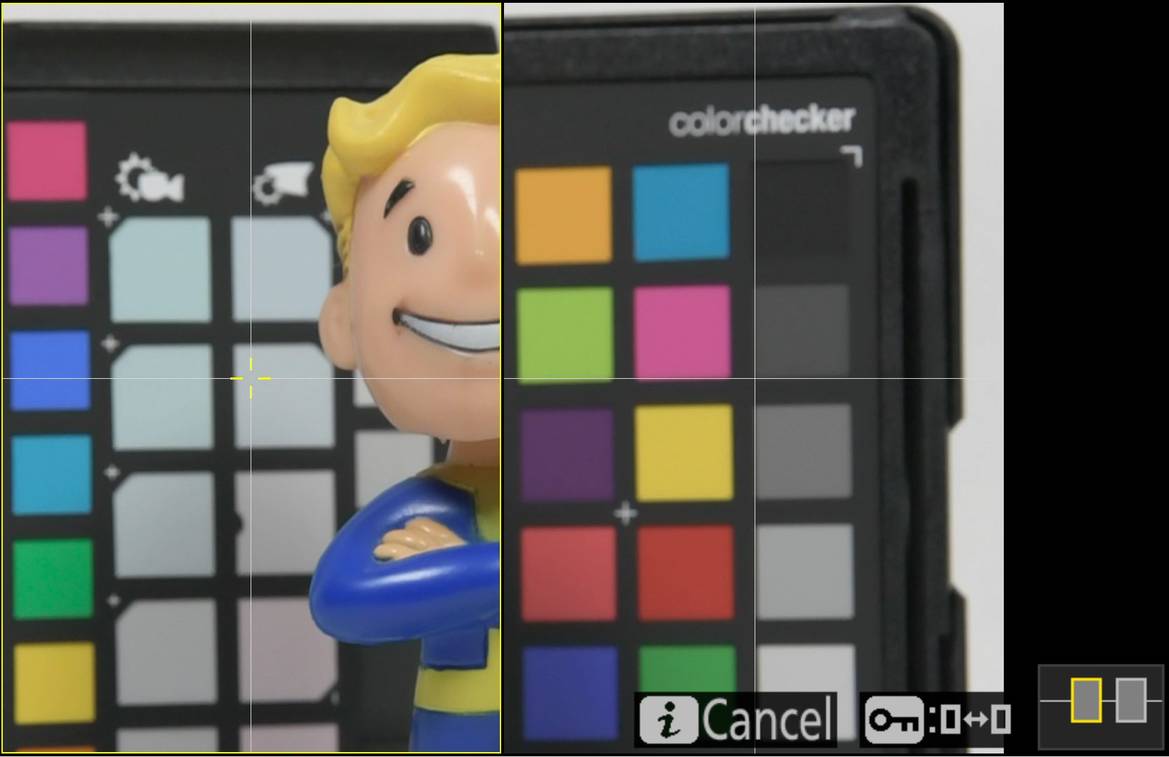 Split Screen Mode
The battery is the EN-EL-15a the updated version of the EN-EL 15. Nikon states that the battery holds 1840 shots. We are in the cold seasons now, so I cannot confirm that number. But I think that goes without saying. Also I'm using two older EN-EL 15 and these, of course, hold not so long as the included battery.
The performance
I don't have the opportunity to compare the D850 to the predecessor, the D810 but I can compare it to the D750. The D750 (released in October 2014) has a 24.3 megapixels sensor and still one of the best noise performances which are available, with Nikon's new battleship I have almost the doubled number of pixels and the pictures which the D850 provides are stunning. I never used a middle format camera but since the D850 I can imagine what these kind of cameras are capable of. On my first try I met a friend to make some flight lessons with his new drone, and I brought the camera with. We had huge luck there was a hunting kestrel directly over our heads and we had enough time to make some test shots which can be seen here. Of course we used the 70-200 mm 2.8E FL ED. A longer focal length would have been better, of course, but the images absolutely turned out good. The auto focus did a reliable job. And almost all photos have the appropriate sharpness. The lens is of course not uninvolved in it.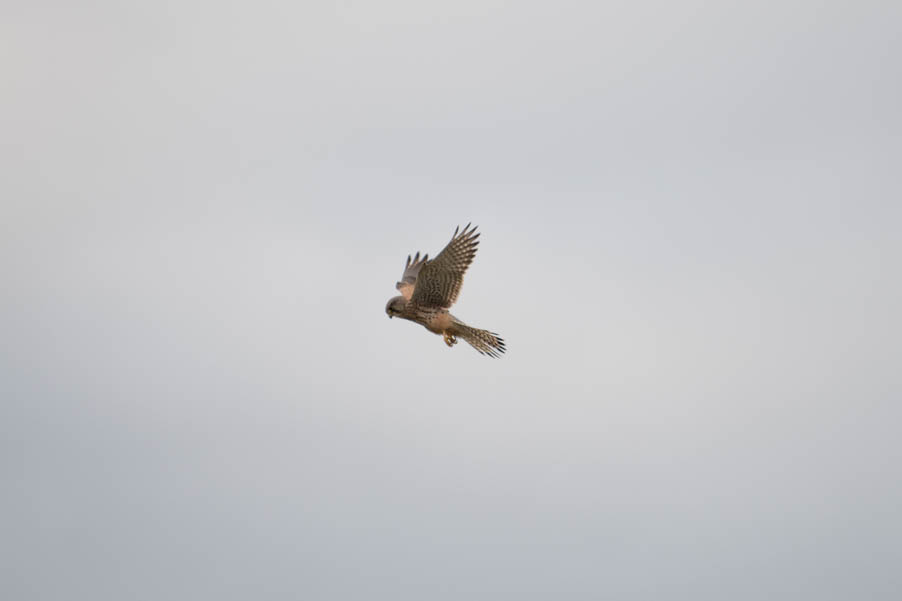 Nikon D850 and 70-200 mm f/2.8 @ 200 mm, ISO 100, 1/800 sec, f/2.8, crop, edited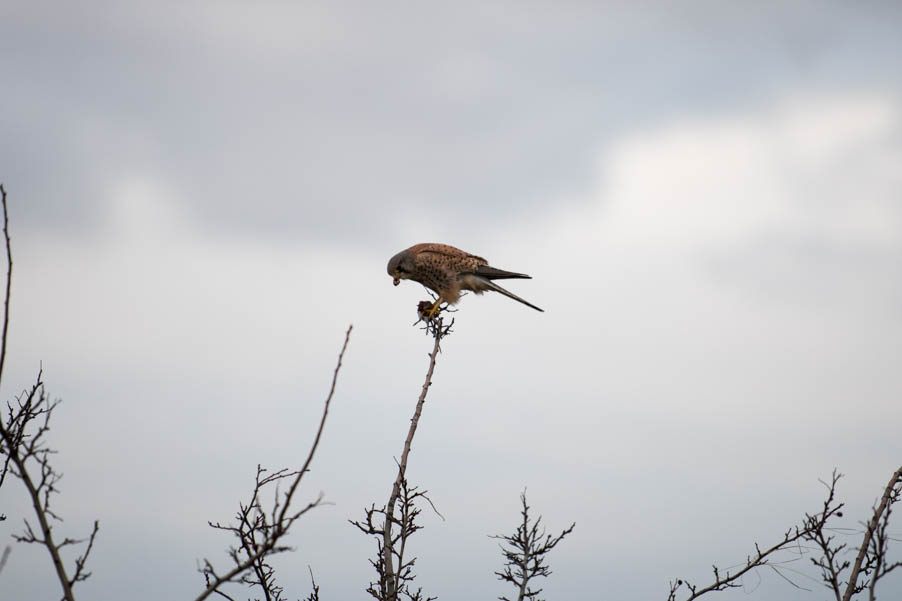 Nikon D850 and 70-200 mm f/2.8 @ 200 mm, ISO 200, 1/800 sec, f/2.8, crop, edited
The detail of degree is outstanding, you see that very well in landscape or cityscape shots. I took this shot directly over Berlin roofs and the details are overwhelming, endless amount of windows, lines and edges at a superb sharpness. The display of the camera is fantastic, it is sharp, bright enough for sunny environments and the colors are natural. But the funny thing is: it is not able to reproduce the richness of detail of the photos and you have color banding in color gradients like the sky. But that is absolutely acceptable, so don't judge your images finally by means of the camera display, you will be surprised how much detail the sensor can capture when you view your pictures in a RAW converter on a big screen.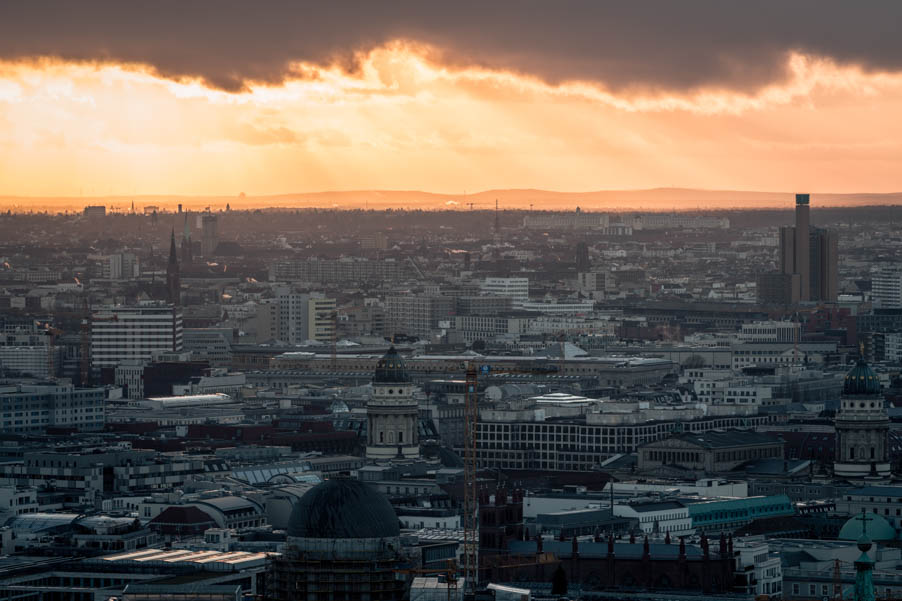 Nikon D850 and 70-200 mm f/2.8 @ 200 mm, ISO 64, 1/60 sec, f/8, edited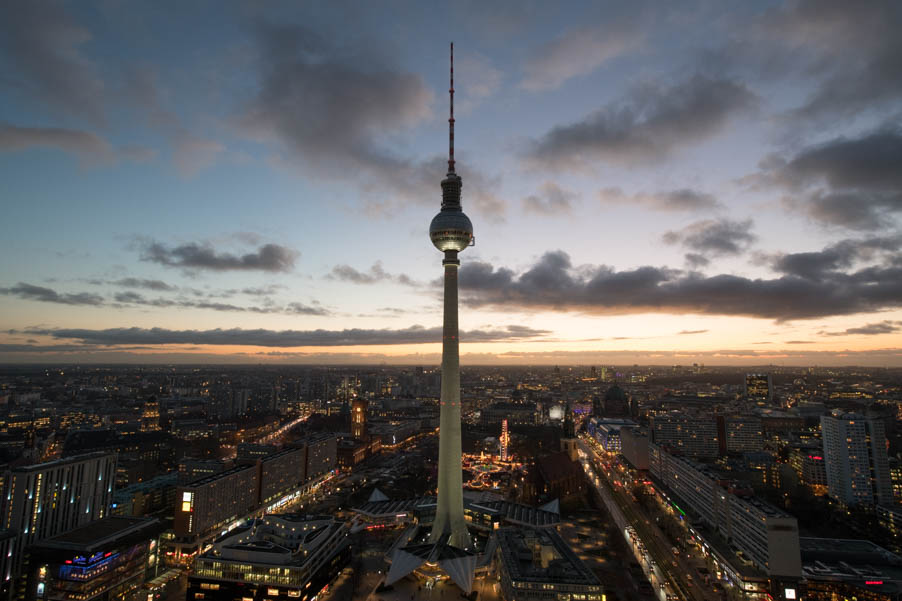 Nikon D850 and 14-24 mm f/2.8 @ 18 mm, ISO 1600, 1/25 sec, f/8, edited
The ISO performance is just excellent for this amount of pixels. The sensor gives at least the same performance as the D750 and a little bit better. The native ISO range starts at 64 and ends at 25.600.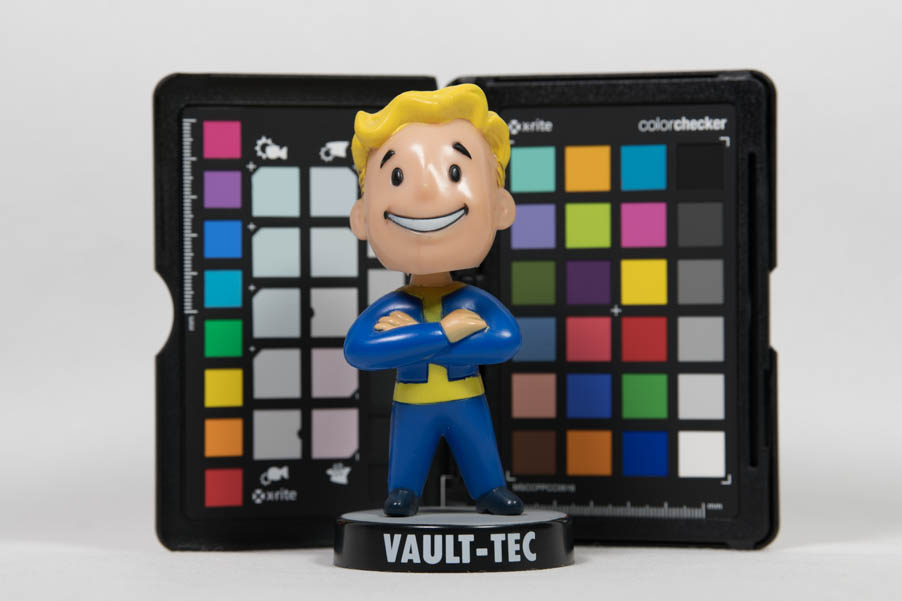 ISO 31 (L1.0)
Until ISO 400 there is no sign of noise visible. At ISO 800 and more we start to see first slight trails of noise in the shadows. The critical limit is ISO 3200 and also there, the ISO behavior is fine. There is no loss of detail just more grain and the colors are still stable. At ISO 12800 it gets much more critical but the pictures are still useful. The extended range is quiet questionable but you never know how good a picture turns out, so why not. Make yourselves a picture.
This is a studio situation with correct lightning and so on. So it is more interesting how well the D850 performs under real conditions.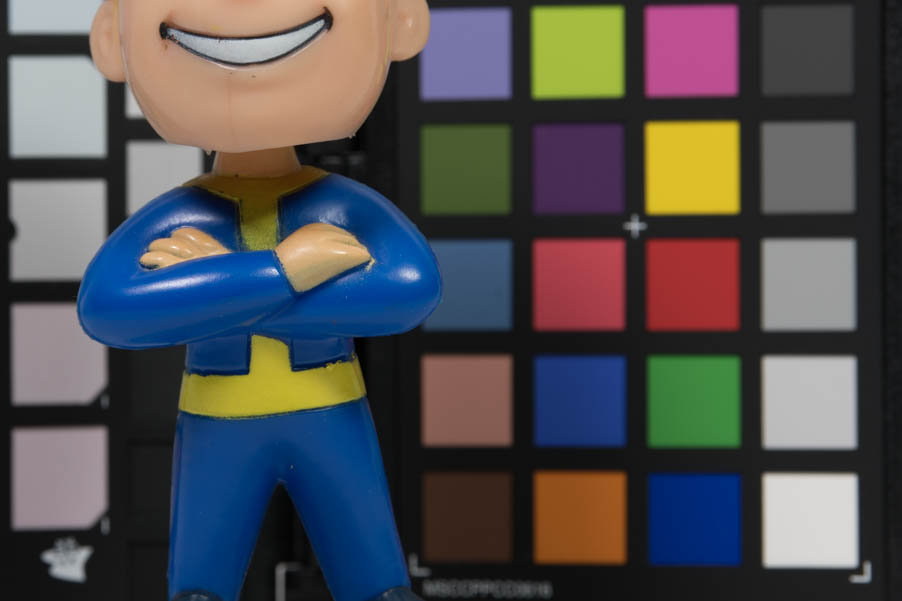 ISO 64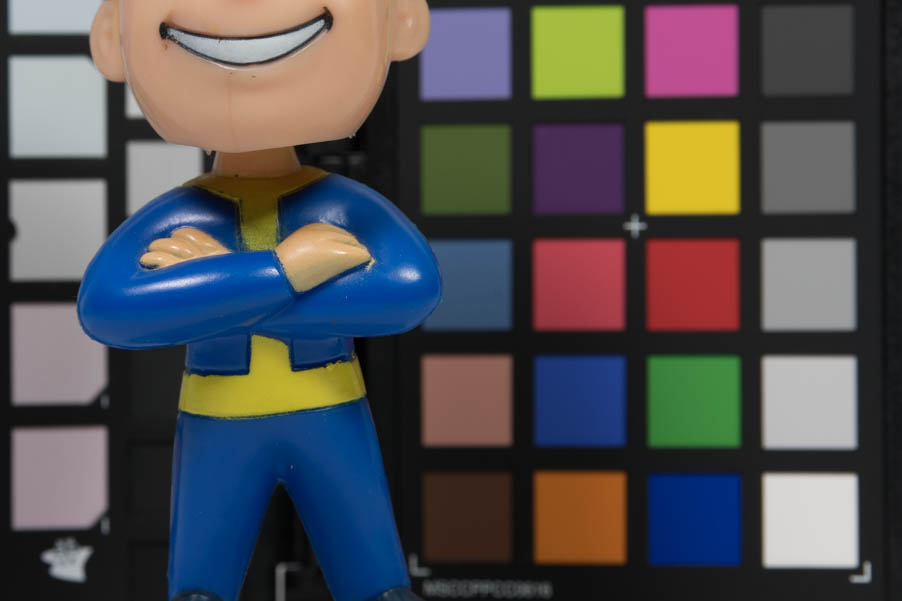 ISO 100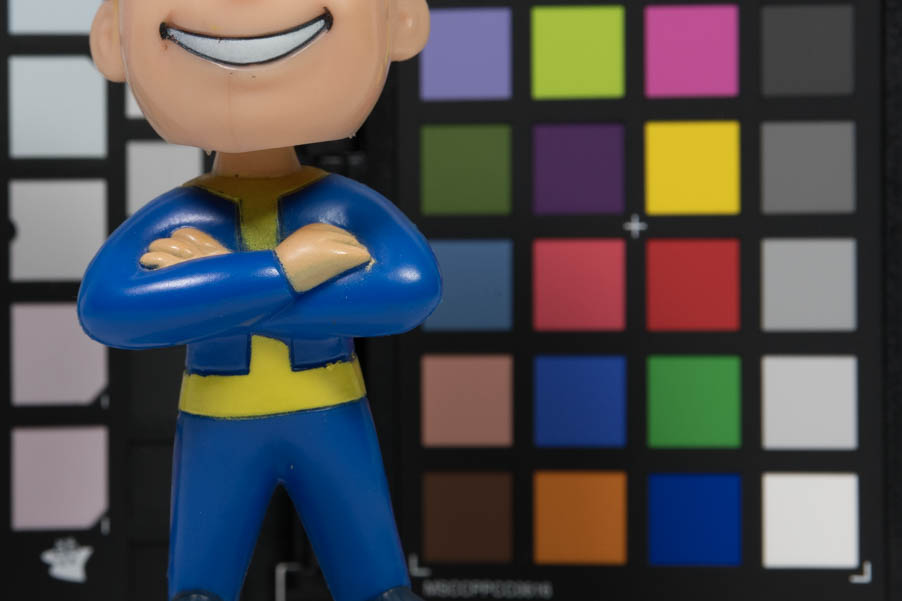 ISO 400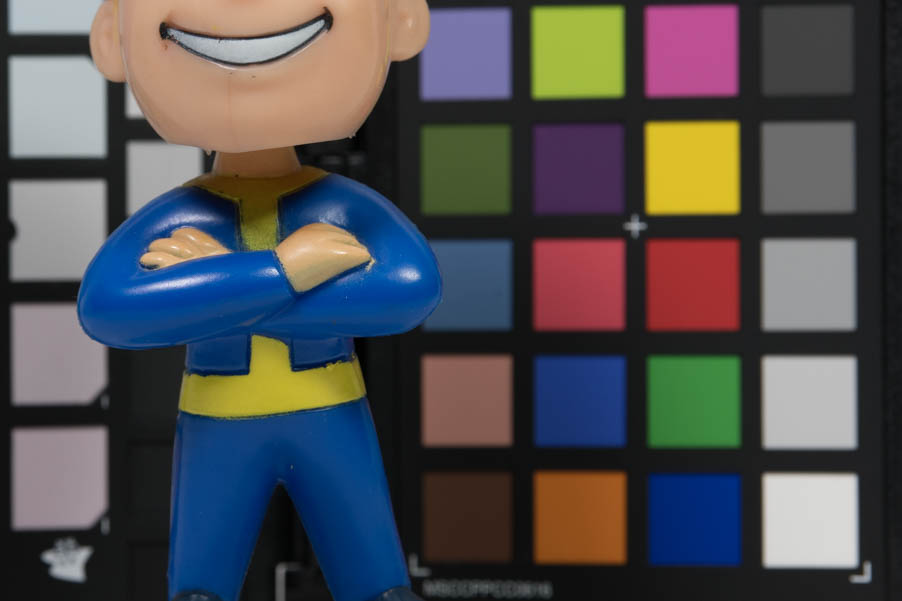 ISO 200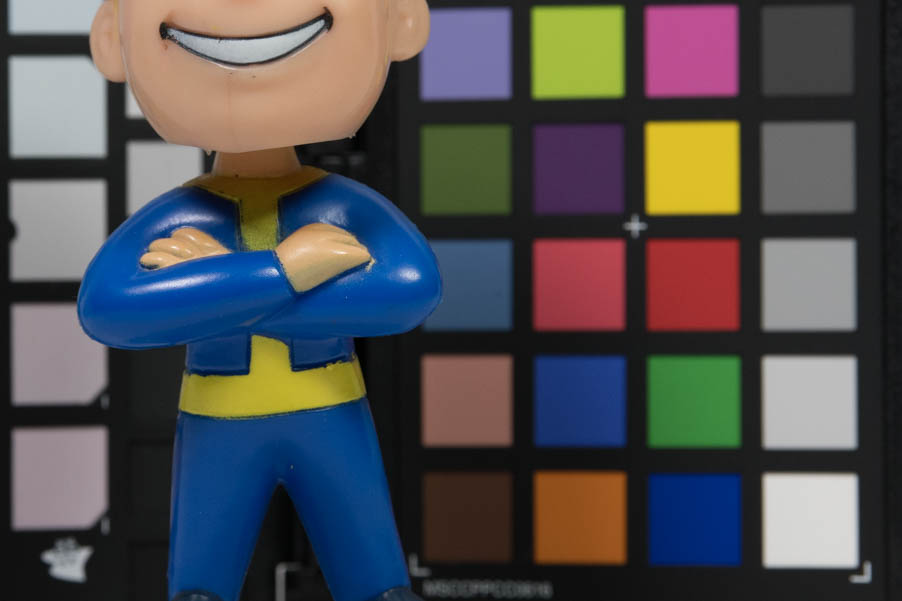 ISO 800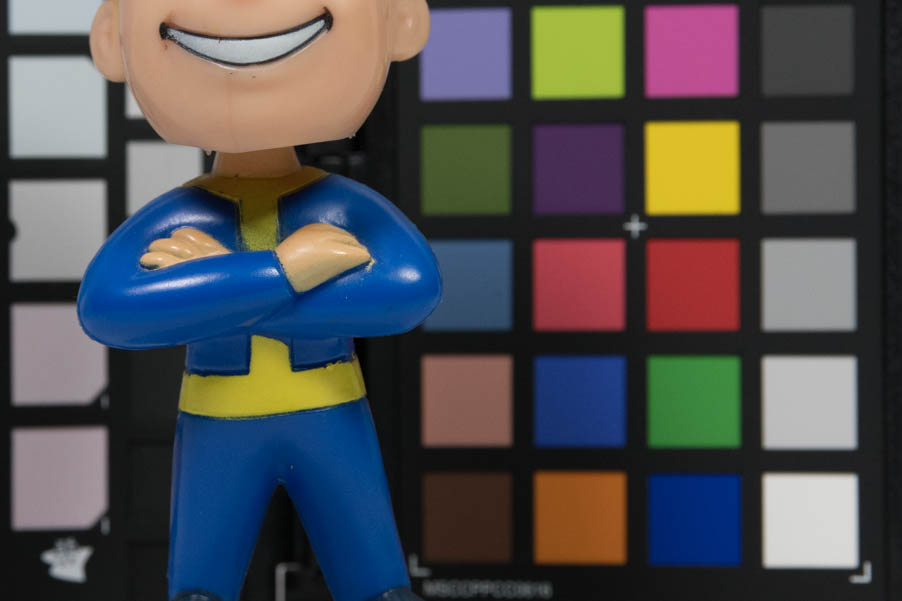 ISO 1250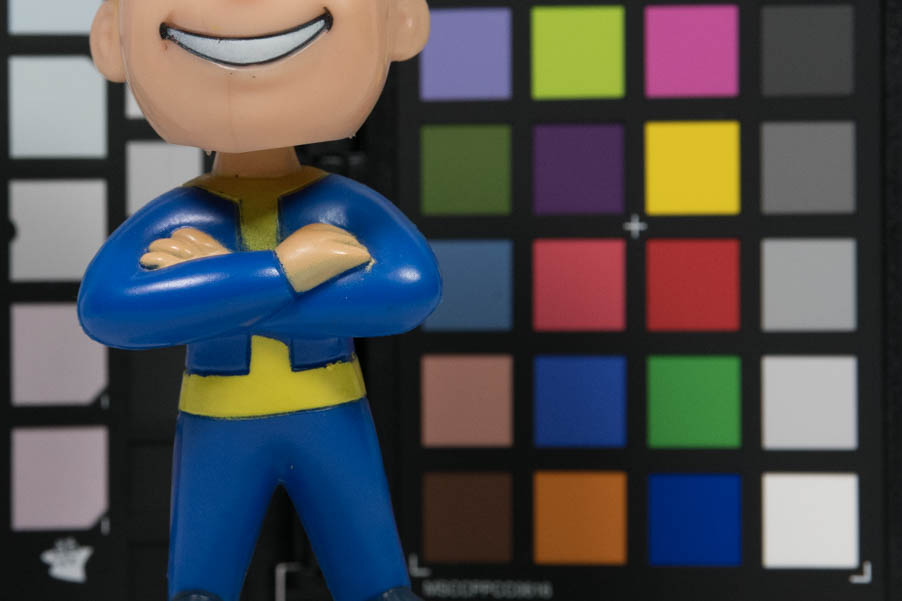 ISO 1600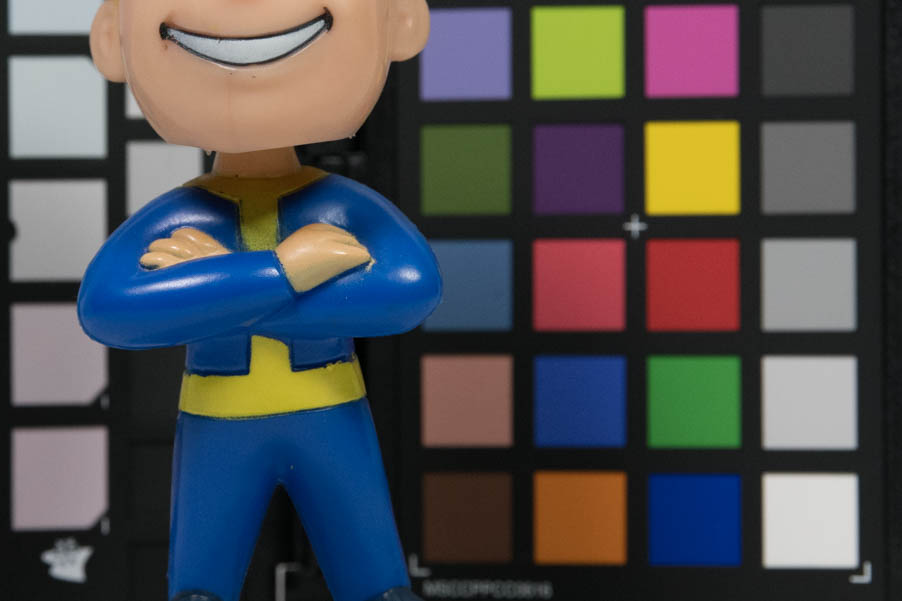 ISO 2000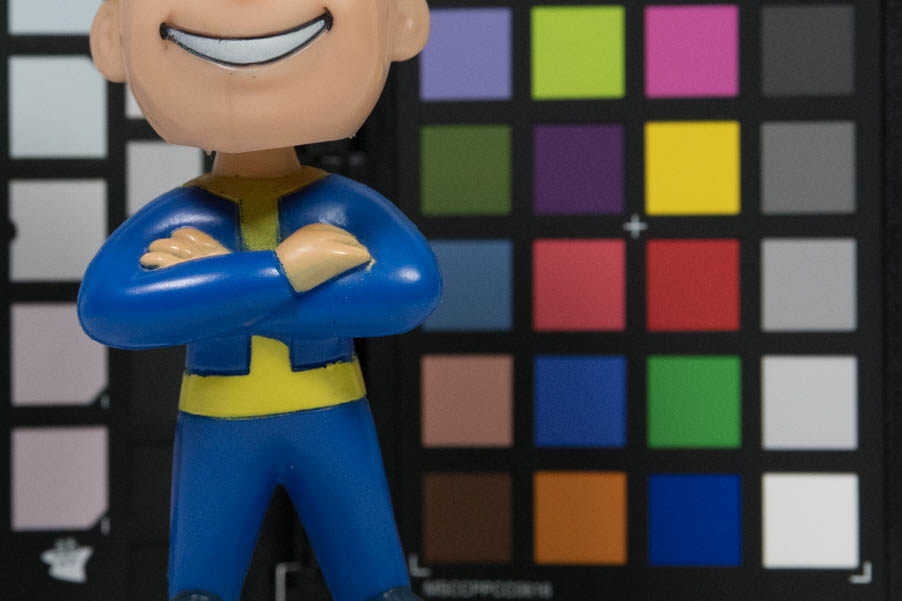 ISO 4000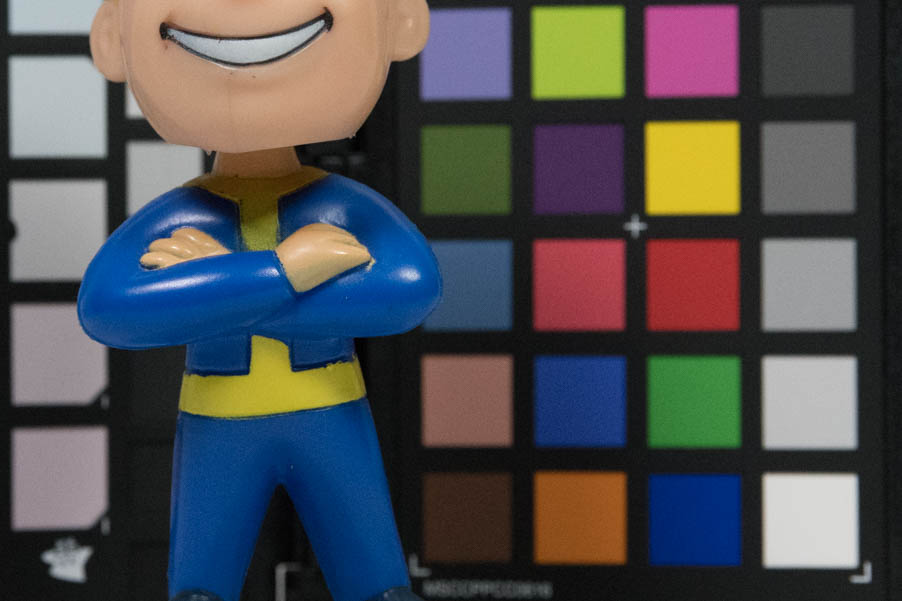 ISO 6400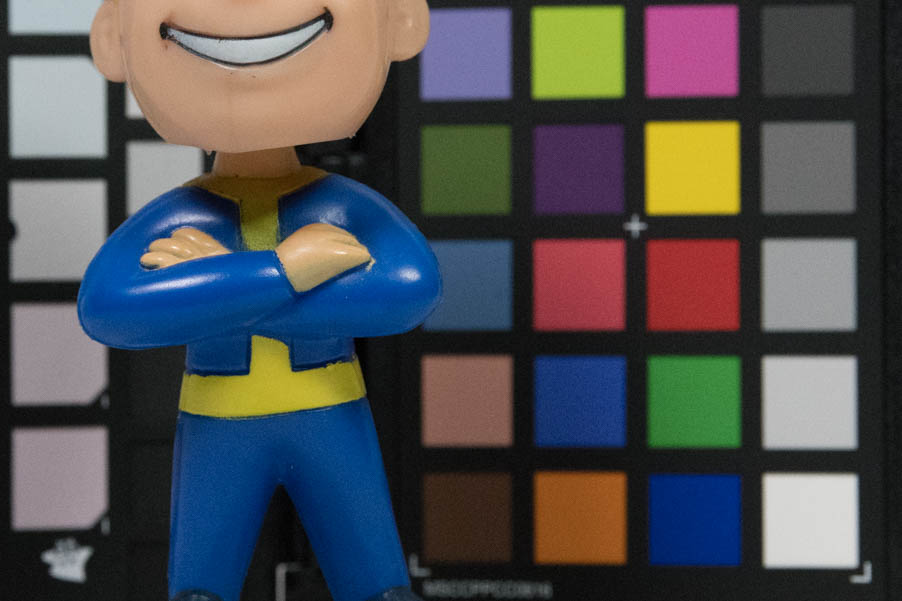 ISO 8000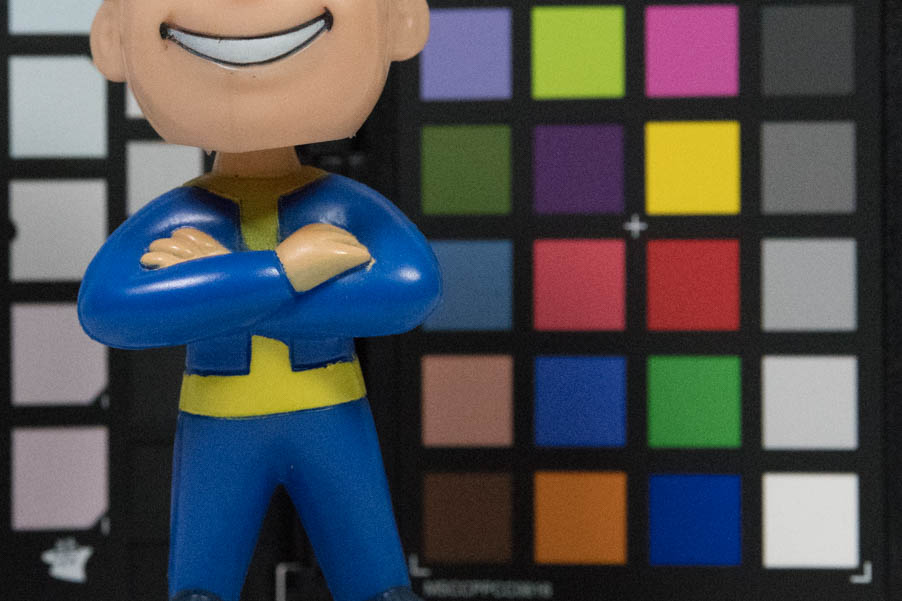 ISO 12800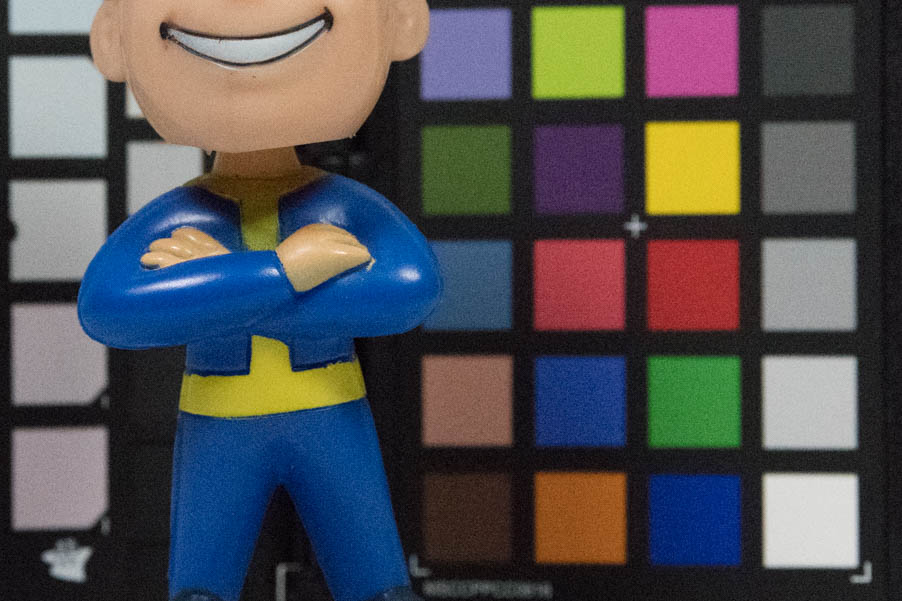 ISO 25600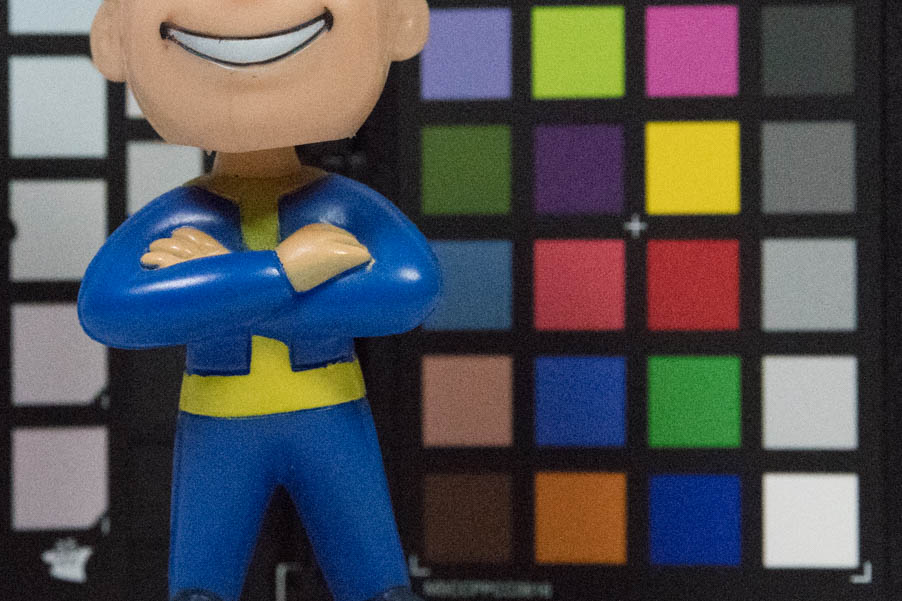 ISO 32254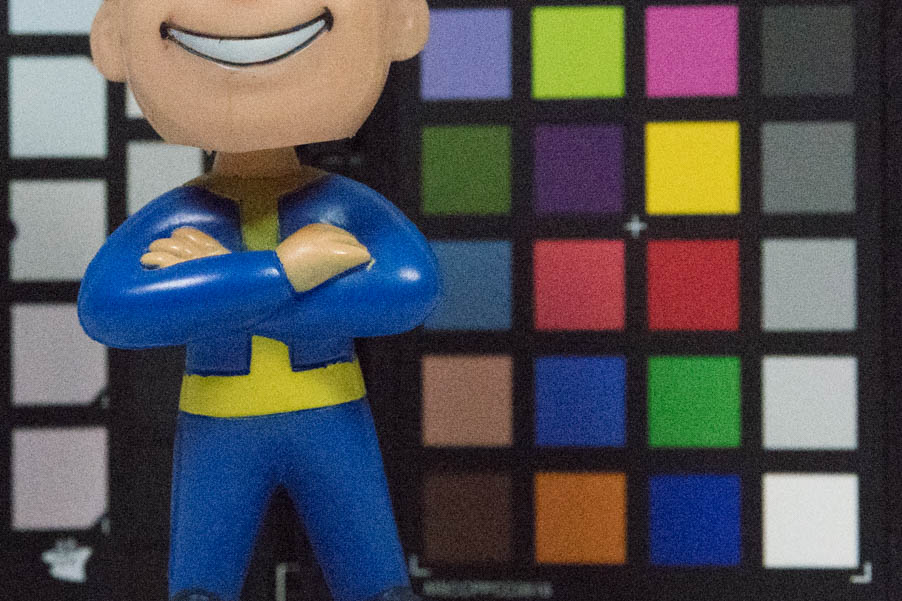 ISO 51200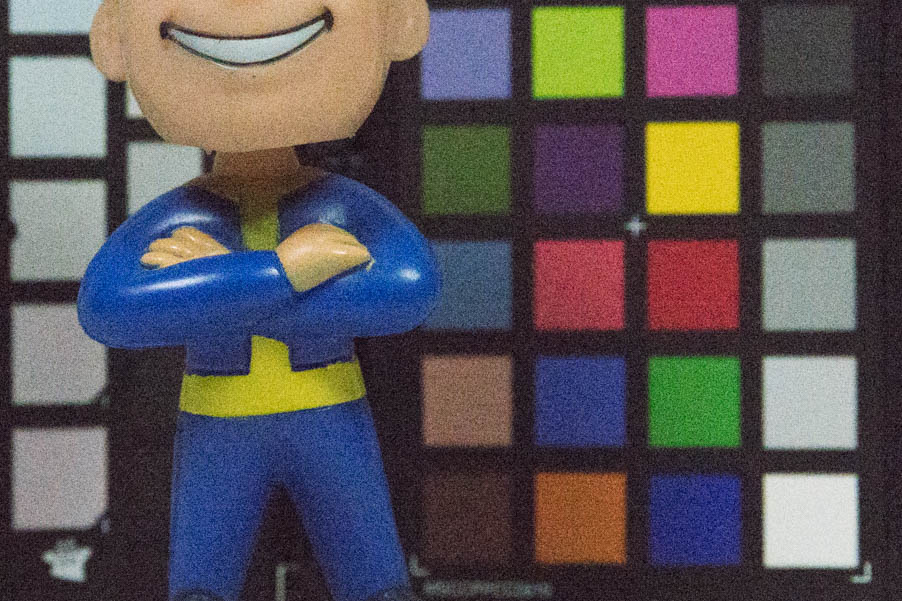 ISO 102400

The auto focus is doing also a fantastic job. There are no problems at daylight conditions what shouldn't be surprising. In the low light section the D850 is doing the same good job. I made some landscape shots on Sylt, after sunset in in a very advanced blue hour, and the focus system was still able to manage to find the sharpness. I used the camera with the trinity: 14-24 mm 2.8G ED, 24-70 mm 2.8G ED and the 70-200 mm 2.8E FL ED. In combination with these lenses is the D850 a hard-line working machine. No compromises in sharpness, auto focus speed and working comfort.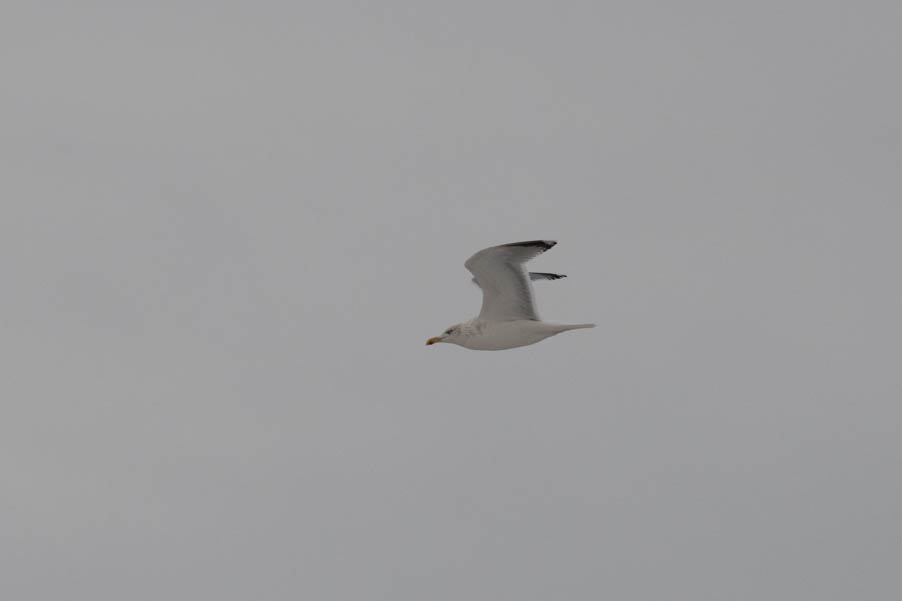 Nikon D850 and 70-200 mm f/2.8 @ 200 mm, ISO 1000, 1/8000 sec, f/4, crop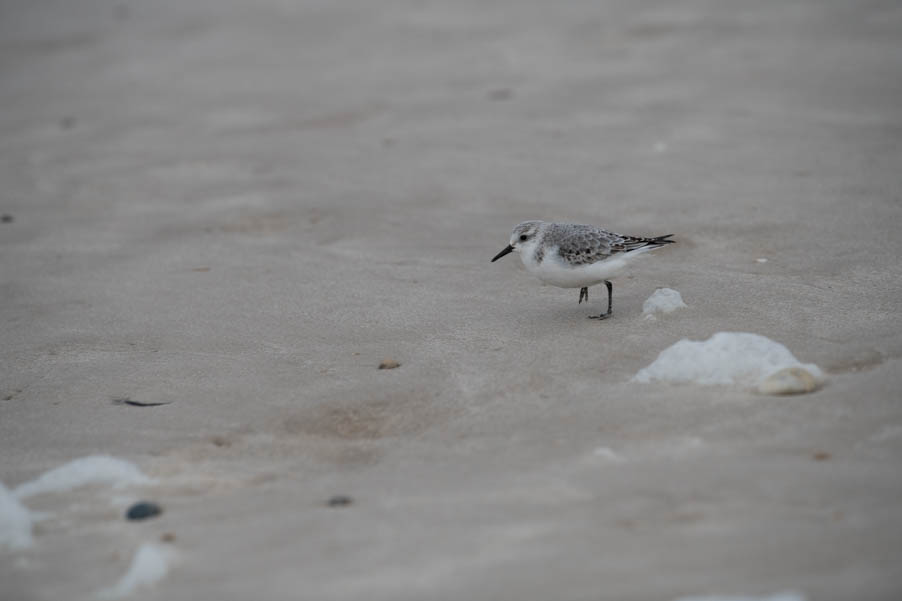 Nikon D850 and 70-200 mm f/2.8 @ 200 mm, ISO 1000, 1/3200 sec, f/4, crop
With my 50 mm 1.4G you start to see the first differences in quality. This is a not recommended lens by Nikon because of the 45.7 megapixels. The sensor needs high quality glass to get the maximum out of it. Otherwise you will have a stronger vignetting in the corners of your photos or/and the lens is not able to serve the maximum of sharpness to the sensor.
The official list from Nikon with recommended lenses:
Primes:
AF-S NIKKOR 20mm f/1.8G ED
AF-S NIKKOR 24mm f/1.4G ED
AF-S NIKKOR 24mm f/1.8G ED
AF-S NIKKOR 28mm f/1.4E ED
AF-S NIKKOR 28mm f/1.8G
AF-S NIKKOR 35mm f/1.4G
AF-S NIKKOR 35mm f/1.8G ED
AF-S NIKKOR 58mm f/1.4G
AF-S NIKKOR 85mm f/1.4G
AF-S NIKKOR 85mm f/1.8G
AF-S NIKKOR 105mm f/1.4E ED
AI AF DC-Nikkor 105mm f/2D
AI AF DC-Nikkor 135mm f/2D
AF-S NIKKOR 200mm f/2G ED VR II
AF-S NIKKOR 300mm f/2.8G ED VR II
AF-S NIKKOR 300mm f/4E PF ED VR
AF-S NIKKOR 400mm f/2.8E FL ED VR
AF-S NIKKOR 500mm f/4G ED VR
AF-S NIKKOR 500mm f/4E FL ED VR
AF-S NIKKOR 600mm f/4E FL ED VR
AF-S NIKKOR 800mm f/5.6E FL ED VR
Zooms:
AF-S Fisheye NIKKOR 8-15mm f/3.5 - 4.5E ED
AF-S NIKKOR 14-24mm f/2.8G ED
AF-S NIKKOR 16-35mm f/4G ED VR
AF-S NIKKOR 24-70mm f/2.8G ED
AF-S NIKKOR 24-70mm f/2.8E ED VR
AF-S NIKKOR 24-120mm f/4G ED VR
AF-S VR Zoom-Nikkor 70-200mm f/2.8G IF-ED
AF-S NIKKOR 70-200mm f/2.8G ED VR II
AF-S NIKKOR 70-200mm f/2.8E FL ED VR
AF-S NIKKOR 70-200mm f/4G ED VR
AF-S NIKKOR 80-400mm f/4.5-5.6G ED VR
AF-S NIKKOR 200-400mm f/4G ED VR II
AF-S NIKKOR 200-500mm f/5.6E ED VR
Micro and PC (tilt shifts):
AF-S Micro NIKKOR 60mm f/2.8G ED
AF-S VR Micro-Nikkor 105mm f/2.8G IF-ED
PC-E NIKKOR 24mm f/3.5D ED
PC-E Micro NIKKOR 45mm f/2.8D ED
PC-E Micro NIKKOR 85mm f/2.8D
PC NIKKOR 19mm f/4E ED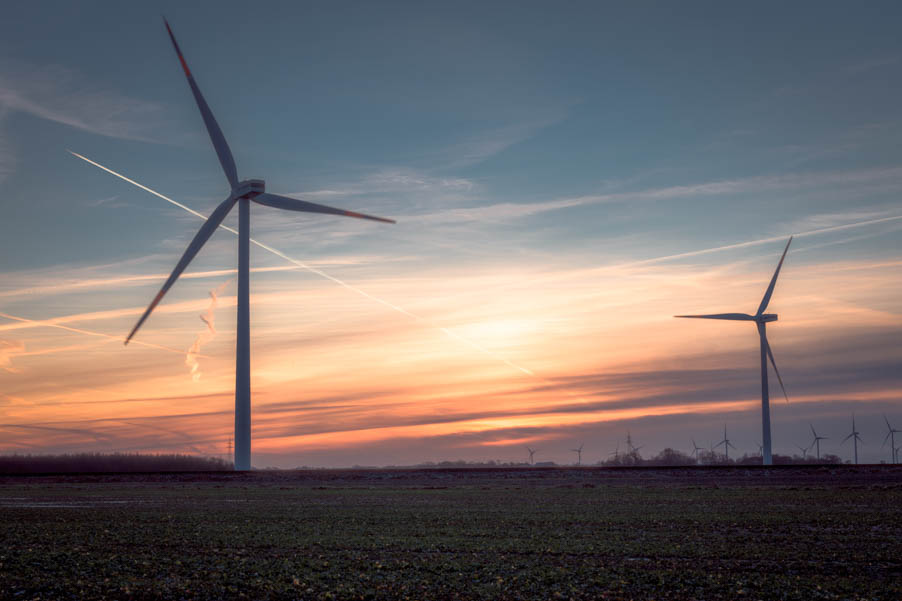 Nikon D850 and 24-70 mm f/2.8 @ 52 mm, ISO 50, f/8, HDR, edited
Video performance
Wow! The photos which this beast is producing are one thing, but the video quality is on the same level. It is the first Nikon camera that uses the whole sensor for filming, so there is no crop and you receive the full sharpness. Compared to the D750 is that an enormous difference. The image is really clean even in low light situations and at a high ISO number. So what I'm really missing is an own log format from Nikon, they would have a 100% serious competition to Sony and Canon in the field of video. Nikon's alternative is the flat profile. It's ok for color correction and some steps in the direction of color grading but it's no real log format and that is a bummer. On the whole the video performance of the D850 is by far the best from Nikon.
You can film in 4K UHD that means the highest resolution is 3840 x 2160 at the maximum of 30 fps. 25 and 24 fps are also available at this resolution.
Other video formats:
Full HD 1920 x 1080 / 60 fps
Full HD 1920 x 1080 / 50 fps
Full HD 1920 x 1080 / 30 fps
Full HD 1920 x 1080 / 25 fps
Full HD 1920 x 1080 / 24 fps
HD 1280 x 720 / 60 fps
HD 1280 x 720 / 50 fps
Slow-motion: Full HD 1920 x 1080 30p (x4)
Slow-motion: Full HD 1920 x 1080 25p (x4)
Slow-motion: Full HD 1920 x 1080 24p (x5)
The recorded material will be stored in the .mov or .mp4 container, you can choose that in the settings. The most important fact is the clean HDMI output for my Ninja Flame, to record in ProRes. Clean means in this case that there are no symbols or icons during the recording process. But enough of the words, watch the low light video what we have filmed, to test the capabilities of the D850.
I didn't noticed at some locations the frequence of the street lamps, so please forgive me that. The camera was set up to 5000 to 7000 ISO for the most shots. And this is remarkable. It delivers such a noiseless and clean image. We recorded at 30 fps and scaled it down in the post to 24 for a more cinematic look.
Nikon D850 and 24-70 mm f/2.8 @ 50 mm, ISO 31, f/9, HDR and long exposed water, blended in Photoshop, edited
Final words
I'm using, better say used, the D750 for over two years now. The D850 is compared to it a huge advance, both in photo and video area it is far superior. Over 45 megapixels, the auto focus system of the D5, a native ISO of 64 and all that in perfectly weather sealed body. If you shoot landscape or any kind of "scape" then the more megapixels are worth considering. And the camera is also ideal for action or sports shots, because it is able to take seven frames a second. And with the MB-D18 and the battery of the D5 the D850 is able to shoot 9 pictures per second. But the bill for these accessories is hard to swallow: 1 EN-EL18B Battery, BL-5 Cover Kit (the cover for the battery), Nikon MH-26aAK Charger and the grip itself would cost you round about 1100 Euros or 950 Dollars extra.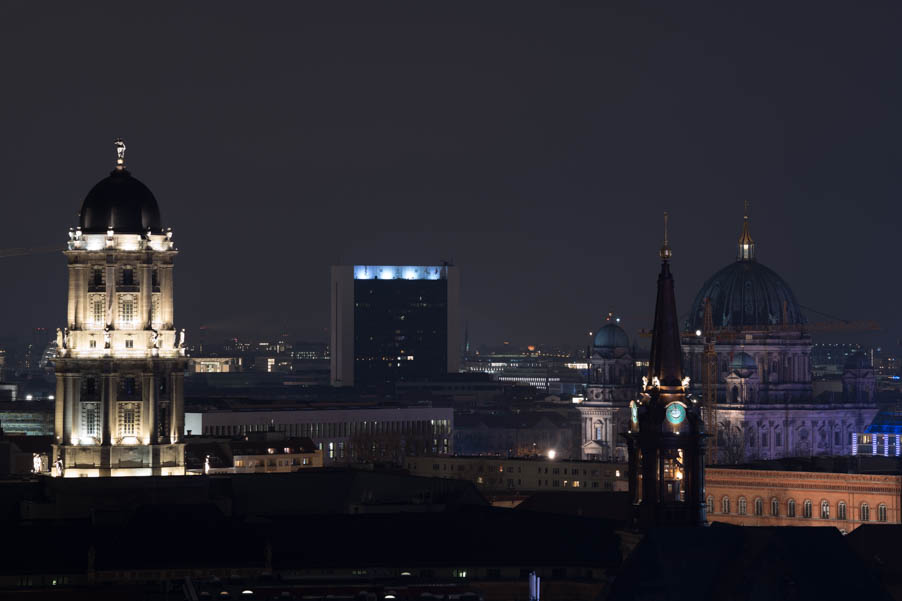 Nikon D850 and 70-200 mm f/2.8 @ 145 mm, ISO 32, 30 sec, f/8
The D850 is a big expense factor. This is not the only example, you need of course some memory cards for saving. To get sure that camera has no dropouts during shooting you will need a fast XQD card and these are available for 120 EUR ($) with a writing speed of 400 MB/s at 64 GB in capacity. And for data redundancy you need also a SD card with the same abilities: 120 EUR ($). This camera is no consumer or semi professional product, it's for the professional market and you feel that at the prices. And as already mentioned: you will also need the best lenses for this tool.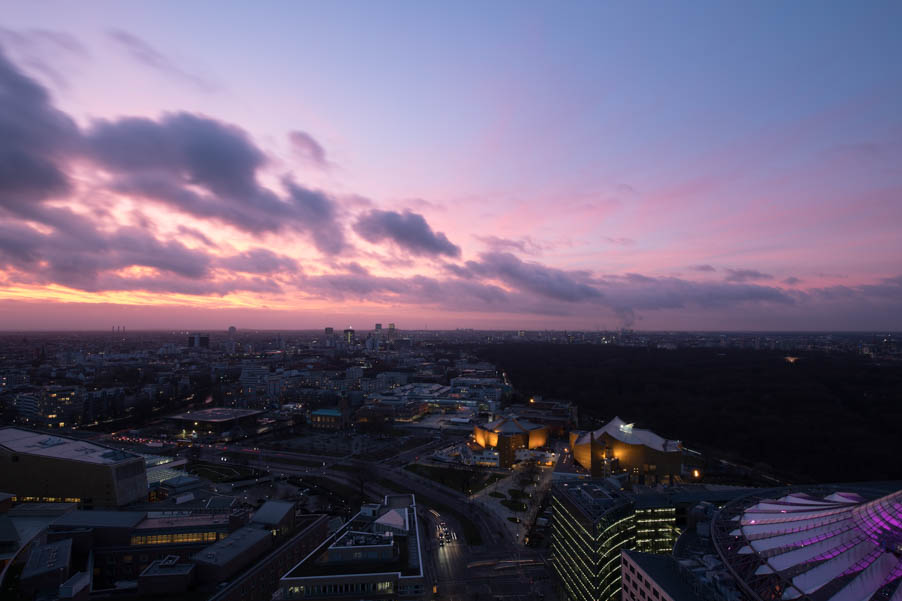 Nikon D850 and 14-24 mm f/2.8 @ 21 mm, ISO 31, 2 sec, f/8
For me it is great investment because of the superb image and video quality. The richness of details combined with the damn fast auto focus system is always a pleasure to work with. There is still room for improvements, as the mentioned log profile or a more useful auto focus for filming. But in all, it's no film camera and this should be considered before your purchase. Nikon has done a really great job, now only the delivery problem has to be solved. The D850 is perhaps the last large SLR camera to make a sensation. The mirrorless systems are catching up drastically, as you can see above all in the competition with the name Sony.
For more D850 pictures visit my gallery, especially the landscape section. The latest shots from my North Sea trip are viewable there.